26th Annual Belly Dance Swap Meet
Mark your calendars for Saturday January 18, 2020 Yasmina's 26th Annual Swap Meet from 8:00 a.m. to 4:30 p.m.
Come and help Yasmina celebrate 26 years of an amazing event that started
in her front yard and blossomed into the event it is today.
Enjoy a day of shopping, workshops, networking with other dancers, having fun plus an evening show.
The event will be held at the Women's Club of Mesa - 200 N. Macdonald, Mesa, AZ 85201 (cross streets - University & Center)

Vending space is $10.00 (setup will start at 6:00 a.m.)
Please bring your own table(s) or rugs, setup will be outside. If you would like shade or want to keep dry if it rains please bring a tent. With all the activities inside this year vending will be outside, rain or shine.

Five dance workshops this year at $5 each! Join Cari, Lenora, Rajani, Samantha and Yasmina in a variety of workshops.
Below is more information and times of workshops.
This year we will be having an evening show from 7:00 - 8:30 p.m. Doors open at 6:30. Enjoy an evening of belly dancing performed by all the workshop instructors, their troupes and special guests. Show tickets $5 each. This year's theme is World Music. Those registering in advance for a workshop, their name will be put in for the drawing for a spot to perform in the evening show. Three spots will be available.
You can reserve your vending spot, and workshops in advance by paying via PayPal. Day of the swap meet is cash at the door.

*********************************
Shoppers please note: a lot of vendors are dancers cleaning out their closets or sell costuming on the side and do not take credit cards; bring cash!

There are several banks in the area if you run out of money :-)
*********************************
"Upper Body Workout"
with Yasmina - 9:00 - 10:00 a.m.
We will concentrate on working the upper body with technique drills, layering and combos. Be ready to work your arms, shoulders, rib cage and abs as we start our morning getting down with an upper body workout!
workshop is one hour - $5
About the instructor:
Yasmina has been teaching belly dancing since 1989 in the Phoenix area.
She now teaches at the Mesa Arts Center and has taught workshops in and out of the State of AZ.
Her labor of love website, www.joyofbellydancing.com is known worldwide. Yasmina started her website in 1990 when she noticed there was not a lot of information on belly dancing on the Internet.
Yasmina has won and placed in several dance competition throughout her career. Yasmina's TV show "Joy of Belly Dancing" lasted 13 years in the Valley of the Sun from 1990 – 2003. The show was instructional and performance with spotlighting dancers and musicians from all over the US. From the show Yasmina produced 5 videos for the market all performance videos.
After her first belly dance class she was hooked on this beautiful art form and hasn't stopped learning and dancing. Her style of dance is American with tribal fused in. American style is a fusion of many styles of belly dancing in itself and with tribal added in it creates a unique blend. Yasmina is well known for her emotional veil work and it's one of her most requested workshops she teaches.
*********************************
"Jalisco Style Spanish Skirt Combos"
with Rajani - 10:30 - 11:30 a.m.

In this workshop, you will learn a series of new, fun combos to show off your skirt work, Jalisco Style! This workshop will take your skirt work to flow smoothly and gracefully to the music, and dazzle your audience. A quick review the different skirt patterns, mounts, and traveling steps, will begin the workshop then a few combinations to put it together.

Please bring your own 25-yard skirt to class and a sense of humor!
workshop is one hour - $5
About the instructor:
Originally from Silver City NM, Rajani has danced for over 35 years, not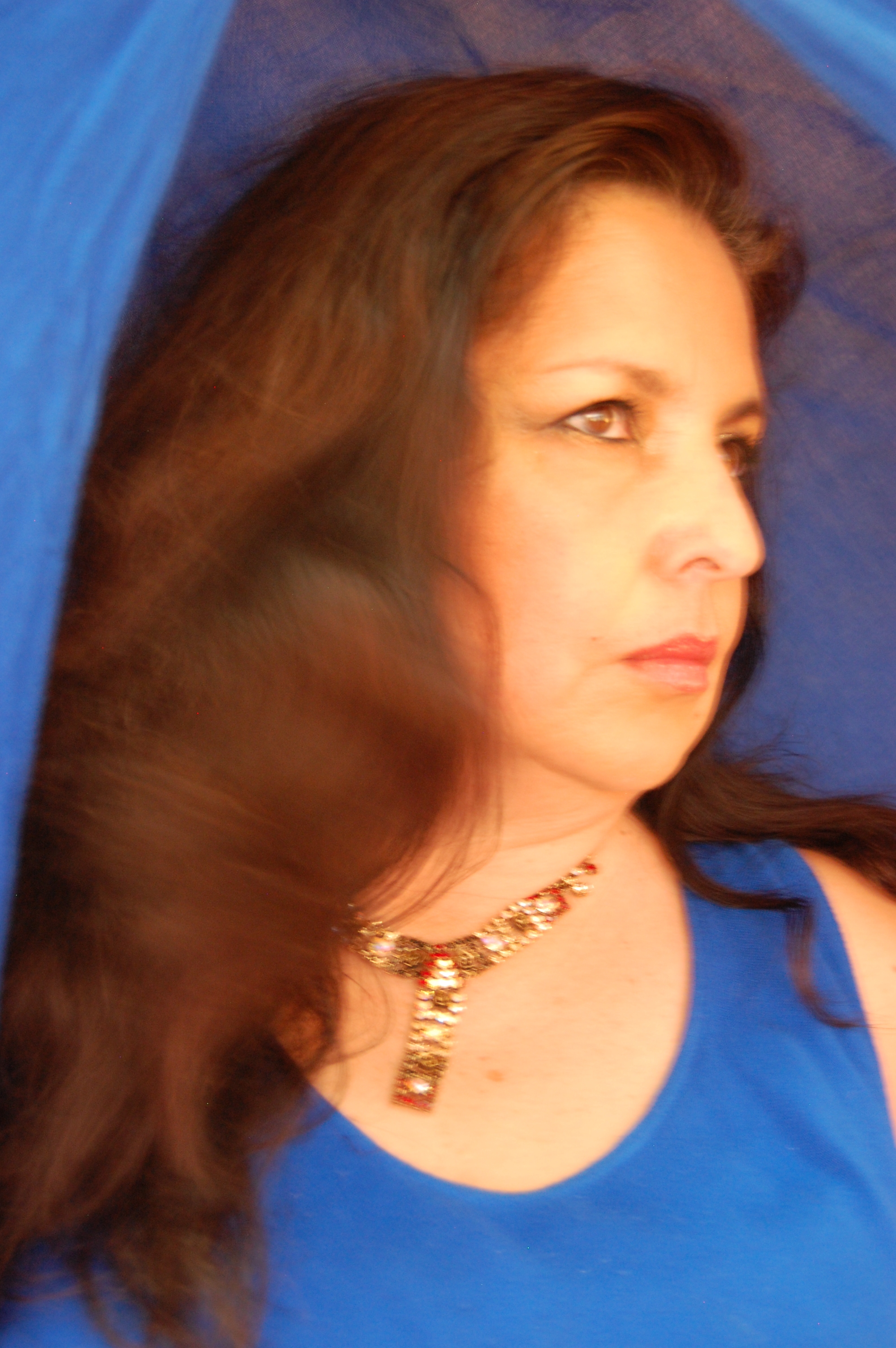 only Belly Dance, but Modern, Ballroom, Court & Country Dancing.

Whether it be male/female young and old, she believes everyone can dance. Currently Rajani is teaching Belly Dance in Safford, and Willcox Az: and has performed in Plays, Shows, Festivals, Renaissance Fairs throughout Arizona and New Mexico. And in places to this day she doesn't understand what she was thinking; Border Patrol facility and a little league pitchers mound, to name a few.

She particularly loves coaching dedicated dancers, and hosting weekend intensives at her home, for that one on one experience. She has coached several award winning Belly Dancers and enjoys watching dancers find "their own unique style".

Rajani's pride and joy is Beat the Heat and really loves it when she is called Fairy God Mother by some Arizona Dancers.

As she says I cant imagine my life without dancing, as her flamenco teacher told me once. "it's in your blood".
*********************************
"Learn 'How to Learn' In A Workshop"
with Samantha Karim - 12:00 - 1:00 p.m.

Ever feel overwhelmed in a class because you're just not 'getting it'? You
know that moment when you're just done because your brain can't take in anymore? You don't have to feel that way, even after a weekend of dancing. Each dancer's goal is different but one goal that won't work out well is "I want to learn everything perfectly." This is the perfect recipe for stress, anxiety, and overwhelm, which ultimately leads to just giving up, feeling frustrated, or leaving the workshop. This workshop addresses how to start identifying the best way YOU learn and retain information so all that ish doesn't pile up on you. We'll cover how to break down choreographies that are taught and how to pick them up quickly.

workshop is one hour - $5

About the instructor:


It's time to embrace your potential and put it all into your dance. Samantha Karim is known for her compassionate yet disciplined teaching style. Her emphasis on practicing effectively and dancing full out has garnered her an international and local following. She is a multi-award winning artist who teaches locally in addition to her online classes. Connect with her through Facebook, Instagram, or TheInnerDancer.com.

*********************************

"The Art of Anticipation"
with Lenora - 1:30 - 2:30 p.m.

In this workshop, Lenora will guide you through selections of a modern oriental choreography and help you master slow sultry "inhaled" movements that then follow through to make the audience exhale with you. We will learn what it means to stretch the music and find moments to dance beyond the counts and tempo. These moments help dancers develop their own unique style. Special emphasis will be given on transitions within the music. Variations will be given for different levels of belly dance.

workshop is one hour - $5

About the instructor:

A life-long dancer, Lenora has been studying belly dance as an art form since 2011. She has had the honor of dancing with and learning from many belly dance greats in Arizona and internationally. She focuses on Egyptian and Oriental techniques and has a love of the broader history and culture surrounding belly dance. As a teacher, she wishes to inspire empowered dancers who share their dance joy wherever they go.
You can learn more about her at lenoradance.com.
*********************
"The S-word..."
with Cari of Anaya Tribal - 3:00 - 4:00 p.m.
Cari of Anaya Tribal will share with you the secrets of using the S-word - tribal improv sword!! In this class, you will take home skills and techniques for sword balancing and weilding. Cari will also share combinations that can either be used in choreographies or as improvisational group work.
Please bring a sword and if you are able to do floorwork bring knee pads. Variations are available for those with knee injuries.
About the instructor:
Cari Smith is the director of Anaya Tribal Bellydance. In 2003, inspired by
their cabaret backgrounds, FatChanceBellydance, Domba!, and Zafira, she along with long time dance partner Tiffany Hamby, created the Anaya Tribal Improvisational dance language. They developed the improvisational concept into all their prop work as well. Anaya Tribal's sword, zils, cane and skirt performances are all improvisationally based.

Cari also is a professional dance and theatrical costume designer designing and creating the Anaya Tribal costume line. See and purchase her work on www.anayatribal.com

***********************
Registrations will be taken at the door of the event if room is available. Cash only at the door; thanks.
No Refunds unless event is cancelled.
Thank you all for registering early!
| | |
| --- | --- |
| | Yasmina's Workshop, $5 |
| | Rajani's Workshop, $5 |
| | Samantha's Workshop, $5 |
| | Lenora's Workshop, $5 |
| | Cari's Workshop, $5 |
| | Two Workshops, $10 |
| | Three Workshops, $15 |
| | Four Workshops, $20 |
| | All 5 Dance Workshops, $25 |
| | Show Tickets, $5 |
Please register early since class sizes are limited and workshops fill up very quickly.

All workshops will be held inside and the floor is hardwood so shoes are optional.

No Refunds unless event is cancelled.

Vending Registration -

(NOTE: if it rains, the event will still happen)

For those of you joining in on the fun from out of the Valley of the Sun or from out-of-state below is a list of hotels that are close to the Women's Club:

Marriott Mesa
200 N Centennial Way
Mesa, AZ 85201
(480) 898-8300 - closest

Best Western Inn, Mezona
250 W Main St
Mesa, AZ 85201-7312
(480) 834-9233
http://www.mezonainn.com/

Mesa Travelodge
22 S Country Club Dr
Mesa, AZ 85210
(480) 964-5694
www.travelodge.com/



Motel 6, Mesa
336 W Hampton Ave
Mesa, AZ 85210
(480) 844-8899
http://www.motel6.com/

Days Inn-Country Club
333 W Juanita Ave
Mesa, AZ 85210
(480) 844-8900
www.daysinn.com

Quality Inn & Suites Mesa
1410 South Country Club Drive
Mesa, AZ 85210
(480)964.2897 Phone
(480)833.0536 Fax
www.quailityinn.com

Holiday Inn
1600 S Country Club Dr
Mesa, AZ 85210
(480) 964-7000

Extended Stay America-Mesa
455 W Baseline
Mesa, AZ 85210
Nightly rates start at $49.99
www.extendedstayamerica.com

Homestead Studio Suites
1920 S Isabella
Mesa, AZ 85202
Nightly rates start at $39.99
www.homesteadhotels.com/

See you on the 18th...Yasmina