Broadway Musical Night Belly Dance Style
Mark your calendars for Saturday September 29th for a fun evening of belly dancing to some of your favorite Broadway Musical songs. This will be a show like no other.
Moonlight Sirens Tribal Belly Dance Company will be your hosts for the evening and what a fun evening we have planned for you.
Performances will be to songs from current and past Broadway Musicals. There will be Musical trivia fun, raffle prizes, and fantastic performances. Make the evening more fun and come as your favorite character from your favorite musical.
The event will be held at the Women's Club of Mesa - 200 N. Macdonald, Mesa, AZ 85201 (cross streets - University & Center)

Performances by some of your favorite troupes and soloists: Anaya Tribal, Dancers & Jewels of DeNile, Divine Chaos, Looking Glass Collective, Lenora, Moonlight Sirens Tribal Belly Dance Company, Naia Abal, Nartita Tara, Nerrissa & Zoriy and Rukshana.
Doors open at 6:30 p.m., show starts at 7:00 p.m. Tickets are $5 and will be available at the door.
Below is more information about the amazing groups and soloists that will be performing that night.
Anaya Tribal -

Anaya Tribal performs their own signature style of Improvisational Tribal Bellydance. Incorporating innovative & experimental fusion into their dynamic performances such as zils, sword, tribal skirt and anything else they can get their hands on, Anaya creates a unique performance every time!! Influenced by many wonderful dancers of the world, Anaya Tribal has been performing their unique blend incorporating both their cabaret and tribal backgrounds since 2003. You can find them performing all over Arizona and the West Coast!

Dancers & Jewels of DeNile
The Dancers of DeNile have been happily performing Fusion
Bellydance in the greater Phoenix area since 2002, with the Jewels of DeNile being added to the troupe lineup in 2013. Although the faces of their director and dancers have changed over the years they still envelope the adage of 'Live, Love, Laugh and Bellydance'. Their Director & Assistant Director, Anyanka & Emishka, teach Basic Moves and Beginner & Intermediate Level Choreography classes in North Phoenix. In addition to performing, they are the hosts of Daddy O's Desert Caravan Bellydance & Drum Circle – a monthly, open to the public & family-friendly, event for all levels of bellydancers & drummers. For more information, please visit their website at http://www.dancersofdenileaz.com.
Divine Chaos -

Divine Chaos Tribal® Fusion, LLC has been together for over a decade, professionally performing and teaching internationally and nationally. It is also with many blessings they are releasing their 3rd Instructional DVD worldwide in their sold-out series for Improvisational Skirt, and are the producers for Phoenix Rising Dance Festival® Find out more at www.DivineChaosTribal.com



Lenora -

A life-long dancer, Lenora Nawaar has been studying belly dance as an art form since 2011. She currently dances and teaches in the Phoenix-valley area. You can learn more about her at lenoradance.com. She will be presenting a broadway-infused sassy musical number to "My Strongest Suit" from the musical Aida.
Looking Glass Collective -

Looking Glass Collective brings together dancers who share a mutual love of improvisational tribal style belly dance and theatrical performances.
Moonlight Sirens Tribal Dance Company -

In February 2017 Moonlight Sirens Tribal Dance Company was born. The dance company is based out of the Mesa Arts Center under the direction of Yasmina.

Our mission and vision is to share our love of belly dance and the joy that it brings with the local community through performances, classes and special workshops.

We are thrilled to bring you our 2nd Annual Show with tonight's theme: Broadway Musicals.

Naia 'Abal -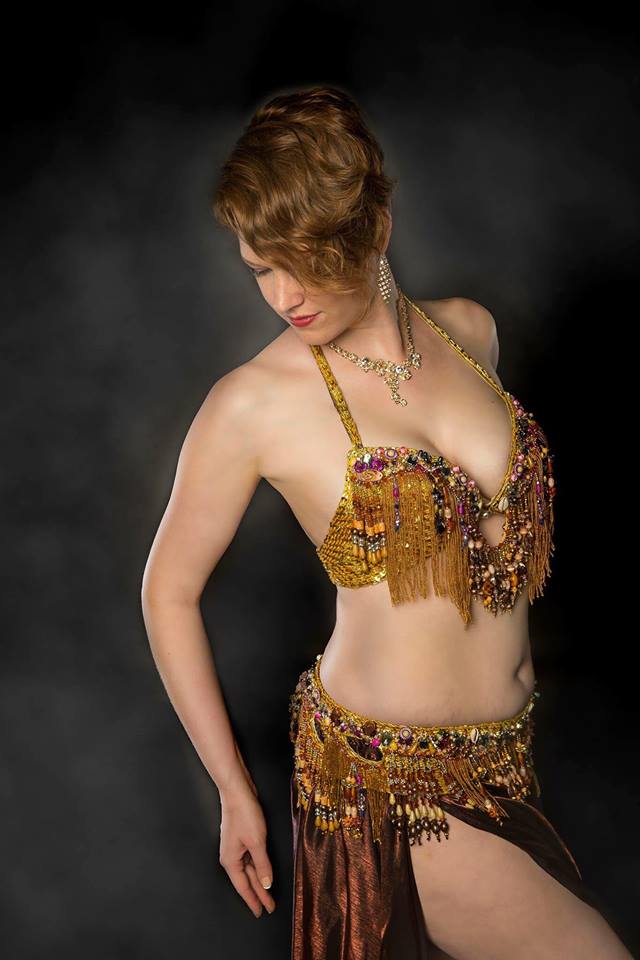 Naia 'Abal has had over a decade long love-affair with Middle Eastern dance. She shares her passion for dance as a member of the Dreams of Arabia Music and Dance Ensemble in Phoenix, AZ.
Nartita Tara -
Mia Donna has been teaching Belly Dance since 2002 and was a pioneer in the Tribal Fusion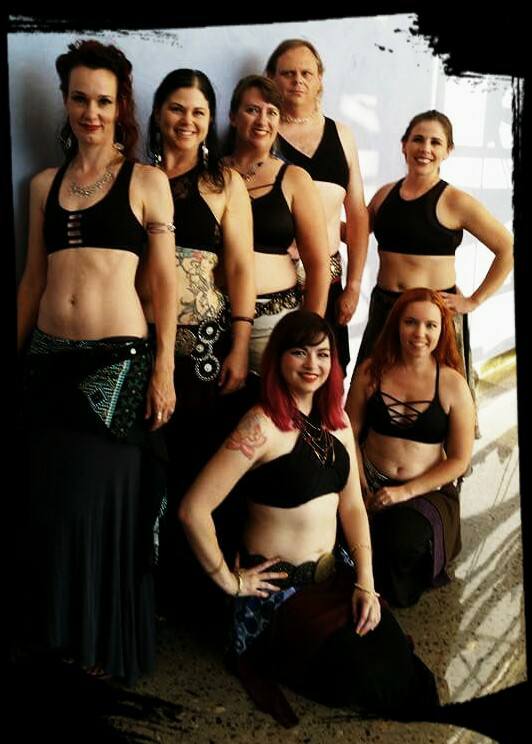 movement. With her Belly Dance roots in traditional Egyptian, Lebanese, Greek, Turkish and Rom, she fully honors all styles and the past, present and future of this sacred dance! Mia graduated college with a degree in Exercise Science and double minors in Dance and Psychology transforming her into a full blown dance geek! In 2016, Mia Donna's choreography class decided they wanted to bust out of the studio and hit the stage! Just like that *Nartita Tara* was born!

*Nartita Tara* meaning "Dance Star" is a Tribal Fusion based troupe that has explored aspects of Modern, Lyrical, Jazz and we are just warming up! We are so excited to be dancing together and allowing our dance to morph and grow and change! Keep your eyes open for us as we go on a journey to dance among the stars!!! More information on Mia Donna here: www.miadonna.net
Rukshana -

Rukshana (rook SHAH na) began dancing 15 years ago and has been performing regularly in Phoenix venues for the past 13 years. She is one of the house dancers at Tandoori Times in Scottsdale and Glendale (11 years) where she regularly performs both American Cabaret and Bollywood fusion/Bhangra dance styles. Rukshana is well known for her work with balance props—specifically tray and sword. She is a founding member of cARTel bellydance—a diverse group of women dedicated to exploring the ART of the dance.

Tickets will be available at the door or you can purchase them below using PayPal in advance. Advance ticket sales is over; please purchase your tickets at the door, cash only.
| | |
| --- | --- |
| | Show Tickets - advance ticket sales have ended |
More about Yasmina

Teaching & Performances

Bio, Photos & More

follow me on

---

What's Happening!

Moonlight Sirens Tribal presents - Broadway Musical Night Belly Dance Style
September 29, 2018 - 6:30 p.m. to 8:30 p.m.
We are excited to bring you our 2nd Annual Show with this years theme Broadway Musicals. Enjoy performances to songs from current and past Broadway Musicals by some of your favorite troupes and soloists: Anaya Tribal, Divine Chaos, Looking Glass Collective, Lenora, Moonlight Sirens Tribal Dance Company, Nartita Tara, Nerrissa & Zoriy and Rukshana.

---

Belly Dancing with
Yasmina

Cabaret Classes
Tuesday Nights
Beg. Basic 5:30 - 6:30
Beg. 2 6:30 - 7:30
Intermediate 7:30 - 8:30

Tribal Classes
Wednesday Nights
Beg. Basic 5:30 - 6:30
Beg. 2 6:30 - 7:30
Intermediate 7:30 - 8:30

Fall Session Starts
8/28/18 - 10/10/18
10/23/18 - 12/12/18

Classes in:
American Cabaret
and Tribal


Mesa Arts Center
1 East Main St.
Mesa, AZ 85201

---

Would you like to see your ad here?? Check out the Ad Page for more info.

---