9th Annual Fusion Day 2018
Mark your calendars for Saturday July 21st from 8:30 a.m. to 4:30 p.m.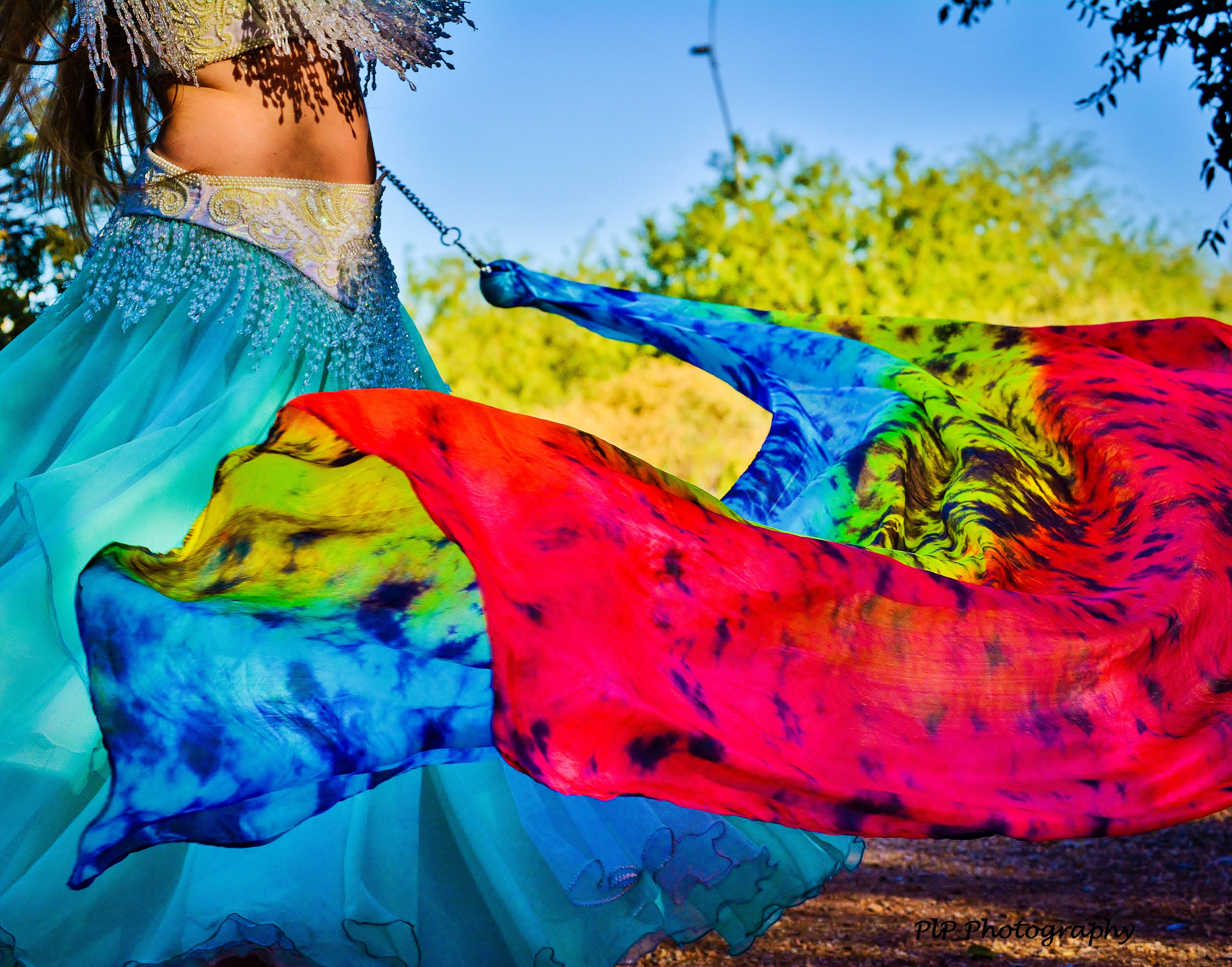 Enjoy a day of shopping, workshops, networking with other dancers, show and having fun.

The event will be held at the Women's Club of Mesa - 200 N. Macdonald, Mesa, AZ 85201 (cross streets - University & Center)

Workshops for the day will be taught by Rukshana, Samantha Karim, Sarah Hinson and Yasmina

Vending with Anaya Tribal, DSD Medieval Needle, and Plaza Studio.

Doors open at 8:30 a.m. for shopping with the first workshop starting at 9:00 a.m. Shopping will be all day from 9 a.m. until 4:30 p.m. Stop by and shop even if you can't make the workshops.

This year we will be having an evening show from 7:00 - 8:30 p.m. Doors open at 6:30. Enjoy an evening of belly dancing performed by workshop participants and instructors. Show is $5.

Below is more information and times of workshops.

Workshops are filling up fast! Sarah's, Samantha Karim's & Yasmina's workshops are sold out! Let me know if you'd like to be put on the wait list for any of the workshops that have sold out.

Online registration is complete. There are two spots left in Rukshana's workshop and you can pay cash at the door. Thank you all for registering early.

Workshops

Combo the Combo: building dynamic interactions within a combination


with Rukshana 9 - 10:30 a.m.

A combination of moves set on a dancer can look really awesome in performance but what if that same combination was done by more than one dancer at the same time in performance?

What if the combination was tweaked just a little bit to encourage additional interaction between two dancers?

What if more dancers became part of the same combination?

Dancing with a partner or troupe doesn't have to be a grand reinvention of the wheel for every performance.

Solo combos will be taught and then expanded upon to incorporate synergy between dancers. The goal of this process is to create dynamic use of space through use of pattern, levels and movement. Material is applicable to both soloists and troupes.

This workshop is open to all levels, all styles of dance.

workshop is 1 1/2 hours - $15

About the instructor:





Rukshana (rook SHAH na) began dancing 15 years ago and has been performing regularly in
Phoenix venues for the past 13 years. She is one of the house dancers at Tandoori Times in Scottsdale and Glendale (11 years) where she regularly performs both American Cabaret and Bollywood fusion/Bhangra dance styles. Rukshana is well known for her work with balance props—specifically tray and sword. She is a founding member of cARTel bellydance—a diverse group of women dedicated to exploring the ART of the dance.

**************************


Sensual Flow for the Everyday Dancer - Sold Out!!!
with Samantha Karim 11-12:30 p.m.

Focusing on character, connection, and movement, we will cultivate your sensuality and confidence. Be prepared to push yourself outside the box and claim your sensuality in this fun, flirty, and edgy class. Floor work may be included so please either bring knee pads or wear long pants. Alternate movements will be provided for those who do not feel comfortable with floor work. This class is geared towards all levels. Let's be brave with our bodies and push the boundaries!!!

workshop is 1 1/2 hours - $15

About the Instructor


Samantha Karim is known for her compassionate yet disciplined teaching style. Her emphasis on practicing effectively and dancing full out has garnered her an international and local following. Her dance education stems in ballet, modern, salsa, free-style, ballroom, and belly dance. Samantha has harnessed the art of fusion dance yet recognizes the importance and beauty of traditional performances.

Along with being a sought after instructor, her passionate and energetic performances have left her audiences touched and inspired. Her ability to dance with 'reckless abandonment' evokes a response within others and cultivates a very personal connection.

Samantha is Belly Dancer of the Universe 2016 Egyptian Champion and Fusion People's Choice. She also won USA Belly Dance Queen Pro-Soloist 2013, was featured on TLC's Four Weddings, and was nominated Arizona's Favorite Cabaret/Oriental Artist in 2012. She has had the honor of being sponsored to teach in the US and perform around the country. Her vision is to teach and perform internationally with the purpose of spreading the love of dance and personal empowerment.

************************


Elegant Arms & Hands With Flowing Upper Body Movements - Sold Out!!!


with Yasmina 1 - 2:30 p.m.

Arms frame the area of the dancer and will draw the audience to the dancer's movements. The hands and arms can also show emotion the dancer is portraying in her dance and music. They are what you might say are the icing on the cake in our dance. Arms are powerful and can add so much to your performance. In this workshop we will be combining the hands & arms

and flow them into the upper body.

This workshop includes arm movements and a lot more. Learn arm concepts to enhance your dance and dance with feeling.

Workshop is open to all level of dancers.

workshop is 1 1/2 hours - $15

About the instructor:





Yasmina has been teaching belly dancing since 1989 in the Phoenix area. She teaches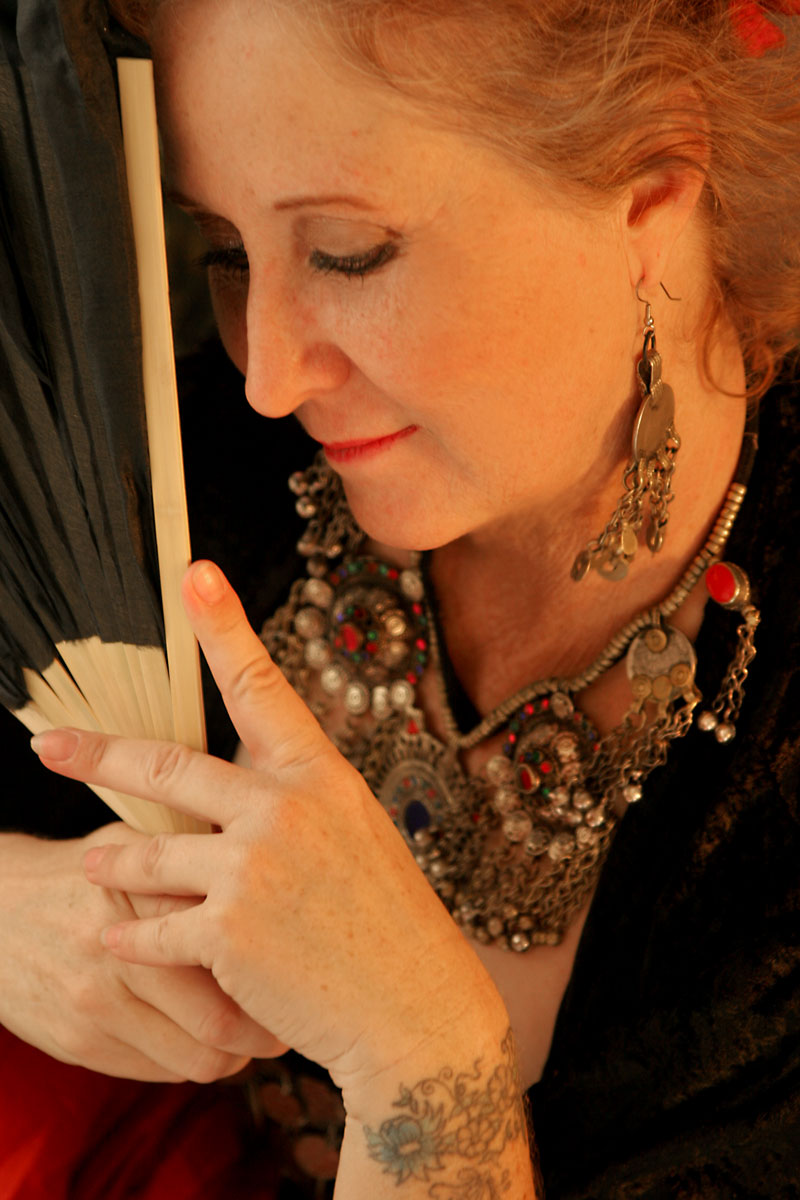 workshops in and around the State of AZ and US and was honored to be an instructor at the Las Vegas Bellydance Intensive in Sept. 2012. In July 2011 she won Headliner of the Year at Wiggles of the West Dance Competition in Las Vegas; a goal she had worked towards for many years and finally achieved.

Yasmina won Arizona Favorite Tribal Solo Artist 2013 and Arizona's Lifetime Achievement 2013.

Yasmina's TV show "Joy of Belly Dancing" lasted 13 years in the Valley of the Sun from 1990 – 2003. The show was both instructional and performance style with spotlighting dancers and musicians from all over the US. From the show Yasmina produced 5 videos for the market all performance videos.

In 1990 Yasmina saw the need of an informative website on the Internet. With the lack of information about belly dancing on the Internet at the time she created her labor of love website, www.joyofbellydancing.com. Her website is known worldwide and still continues to grow informing dancers of this beautiful art form we call belly dancing.

After her first belly dance class she was hooked and hasn't stopped learning and dancing. Her style of dance is American with tribal fused in. American style is a fusion of many styles of belly dancing in itself and with tribal added in it creates a unique blend.

***********************


Tribal Combos with Flamenco Flare - Sold Out!!!
with Sarah Hinson 3 - 4:30 p.m.

Come and dance with Sarah Hinson of Why Not BELLYDANCE in a flamenco belly fusion! This class will explore the movement, historical and improvisational similarities between the two art forms. Three combinations will be taught utilizing the musicality and accentuated movement of flamenco, with the specific and softer isolations of belly dance. Ole! Lililililililililili!!!!

workshop is 1 1/2 hours - $15

About the instructor: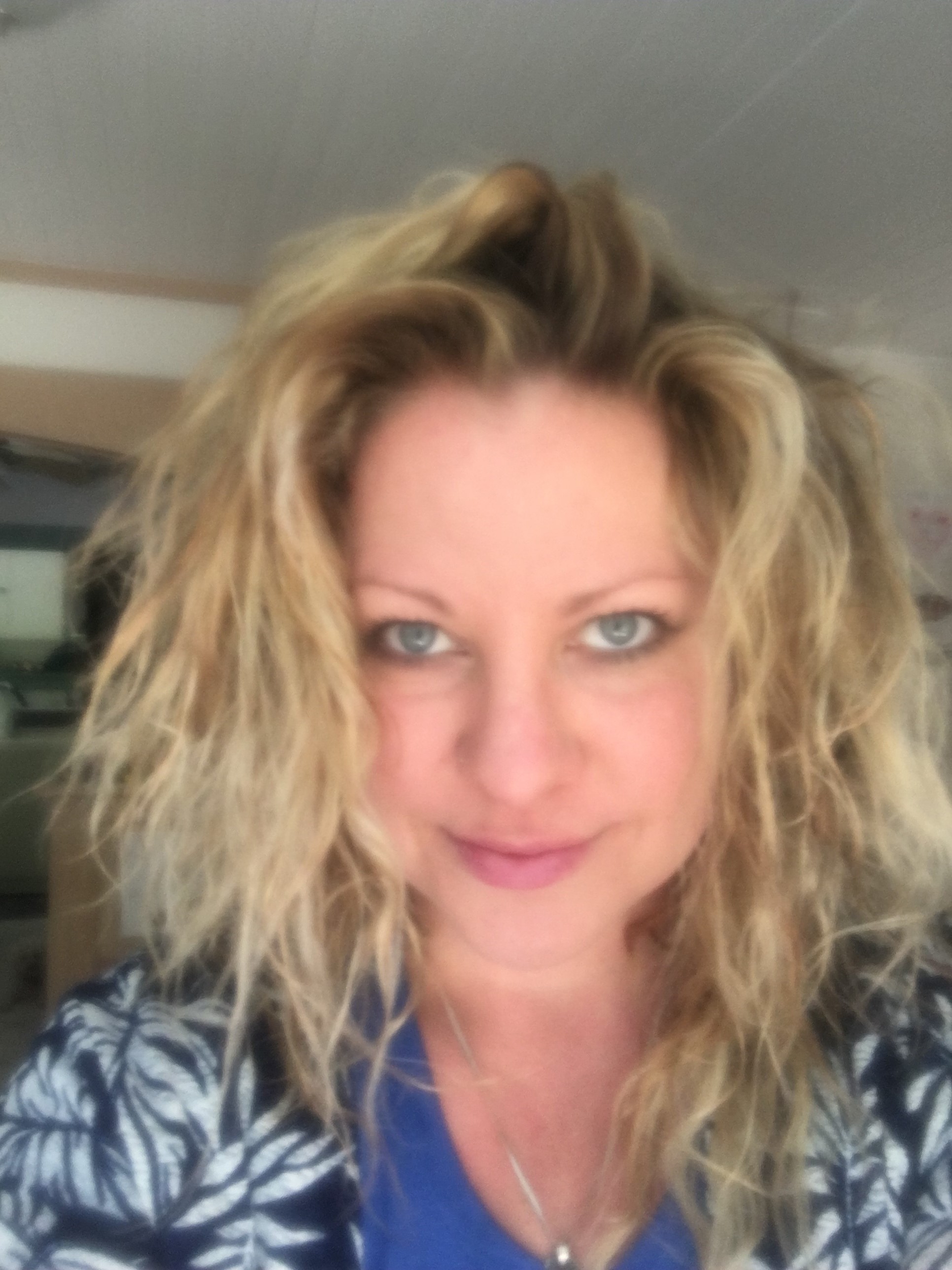 Sarah Hinson began dancing at the age of 3. She studied ballet, tap and jazz which extended to lyrical, hip hop and swing by high school graduation. It was at this time that Sarah was introduced to flamenco dancing, inspiring her to move to Albuquerque, NM to study at the National Conservatory of Flamenco. Sarah danced professionally as a company member of Yjastros: The American Flamenco Repertory Company under the direction of Joaquin Encinias. Sarah toured with Yjastros for 5 years performing and competing, as well as earning a degree at the University of NM. At the University Sarah also studied modern dance extensively and became involved in many modern dance projects, including dancing as a soloist in the resurrection of Hanya Holm's "Rota," earning national recognition. Back in Prescott, Sarah is studying and performing belly dance and is a member of Why Not BELLYDANCE???; a local performance troupe that insists on having fun! She currently is an instructor of belly dance and flamenco dance, as well as a self-employed piano instructor at Sarah Hinson Piano Studio. Sarah is grateful to all her instructors guiding her throughout the years, and to her family for always supporting her artistic endeavors.




****************************


There are several ways to register for the workshops. You can register using PayPal (see below) or cash at the door. Registrations will be taken at the door of the event if room is available.

Thank you all for registering early!
| | |
| --- | --- |
| | Rukshana's Workshop, $15 |
| | Samantha Karim's Workshop, $15 |
| | Sarah's Workshop, $15 |
| | Yasmina's Workshop, $15 |
| | 2 Workshops, $30 |
| | 3 Workshops, $45 |
| | All 4 Workshops, $55 |
| | Show Tickets $5 |
Please register early since class sizes are limited and workshops fill up very quickly.

Sorry no refunds unless event is cancelled. You can transfer your workshop spot to someone else or donate your spot to someone that can't afford a workshop. Please let me know in advance.

When registering for 2 or 3 workshops please comment which ones when paying with PayPal or email Yasmina, yasmina@joyofbellydancing.com with workshop selections.

All workshops will be held inside and the floor is hardwood so shoes are optional.

For those of you joining in on the fun from Northern & Southern Arizona or from out-of-state below is a list of hotels that are close to the Women's Club:

Marriott Mesa
200 N Centennial Way
Mesa, AZ 85201
(480) 898-8300 - closest

Best Western Inn, Mezona
250 W Main St
Mesa, AZ 85201-7312
(480) 834-9233
http://www.mezonainn.com/

Mesa Travelodge
22 S Country Club Dr
Mesa, AZ 85210
(480) 964-5694
www.travelodge.com/



Motel 6, Mesa
336 W Hampton Ave
Mesa, AZ 85210
(480) 844-8899
http://www.motel6.com/

Days Inn-Country Club
333 W Juanita Ave
Mesa, AZ 85210
(480) 844-8900
www.daysinn.com

Quality Inn & Suites Mesa
1410 South Country Club Drive
Mesa, AZ 85210
(480)964.2897 Phone
(480)833.0536 Fax
www.quailityinn.com

Holiday Inn
1600 S Country Club Dr
Mesa, AZ 85210
(480) 964-7000

Extended Stay America-Mesa
455 W Baseline
Mesa, AZ 85210
Nightly rates start at $49.99
www.extendedstayamerica.com

Homestead Studio Suites
1920 S Isabella
Mesa, AZ 85202
Nightly rates start at $39.99
www.homesteadhotels.com/

See you on the 21st...Yasmina